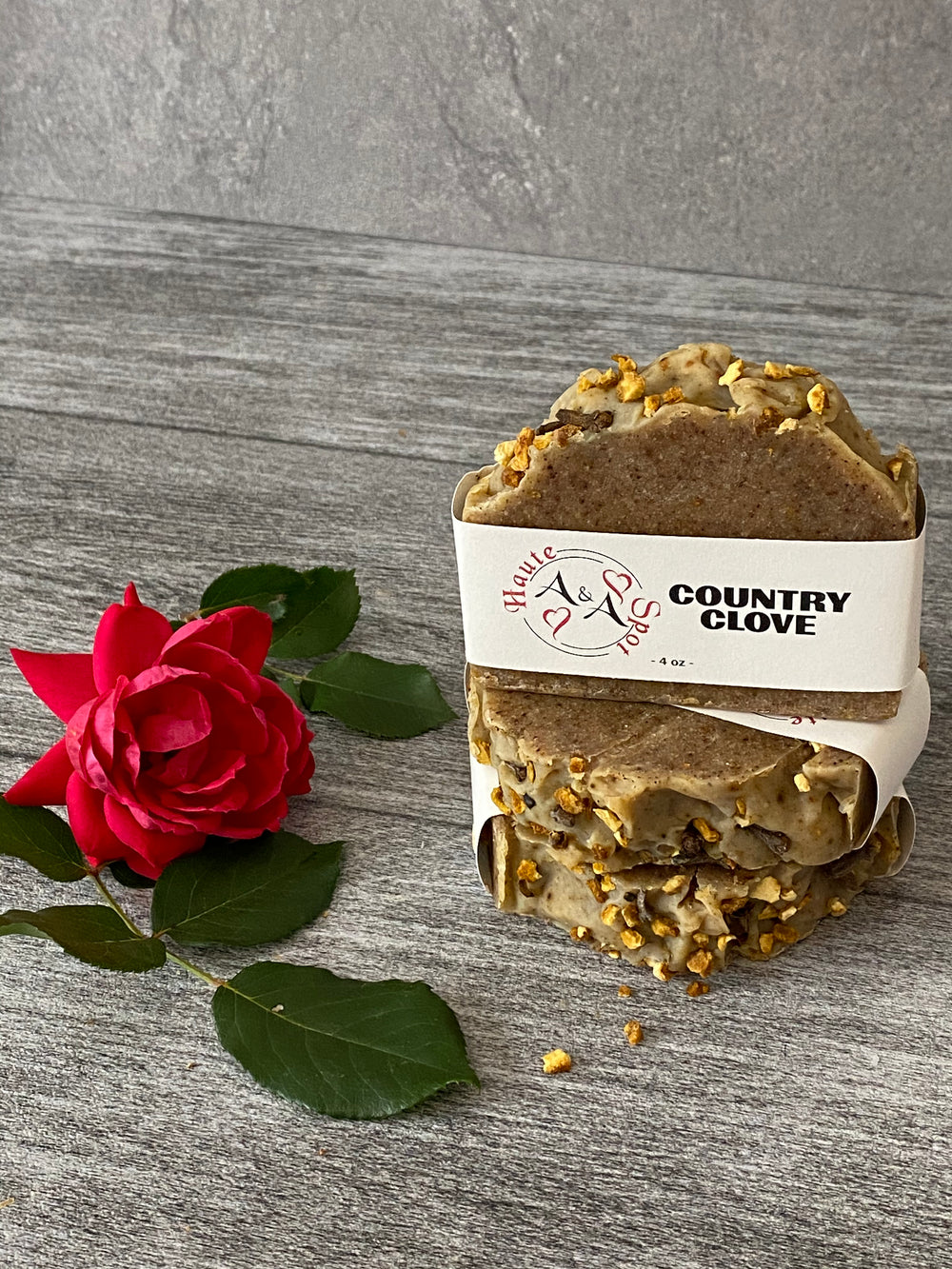 A&A Haute Spot
Country Clove
This scent is spicy, cozy and wonderful! Infused with clove, cinnamon, and a hint of orange essential oils. This soap has exfoliating orange peel granules throughout, making it one of our most beautiful and hardest-working soaps. This soap is 100% all natural, vegan friendly and phthalate free.
These soaps are cruelty free, 100% handmade, made in USA, phthalate free, paraben free, SLS free, and sulfate free.
How to use: You may use this soap as is or cut into smaller pieces. It is preferred to use this soap in a soap dish to increase longevity and do not leave in pools of water as the soap could break down and become mushy. 
Our soaps are natural and hand made, no two bars will be exactly alike.

Ingredients: saponified oils of soy, organic sustainable palm, olive and coconut; shea butter, herbs, essential oils and vitamin E.
Appox. 4 oz.