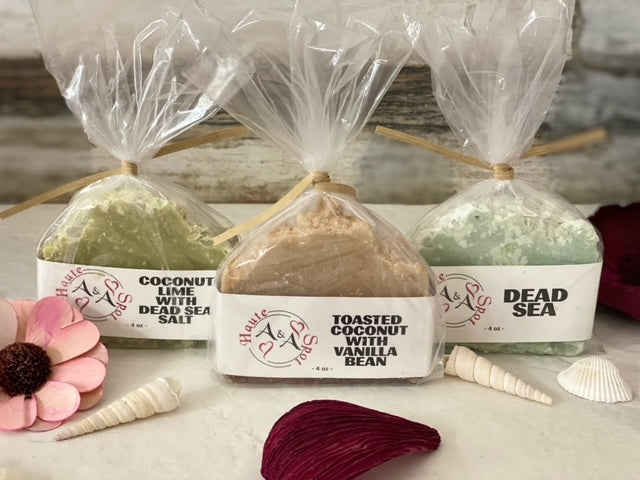 A&A Haute Spot
Beach Day
Our goal is to make sure you always have everything you need to look, feel, smell your best and create the lovely ambiance at home sweet home. 
This is why we now offer subscription bundles where you can choose from our favorite hand selected groups or you can choose our top sellers of the month and we will select three for you. Our natural soap subscription box includes three natural soaps and one natural chapstick.  
Three natural soaps and one chapstick is included with your subscription. 
An invoice will be sent to you for the duration that you choose as your subscription. You will not be charged automatically. 
BEACH BUM 
DEAD SEA
TOASTED COCONUT & VANILLA BEAN